Great Online Ventures for Earning Money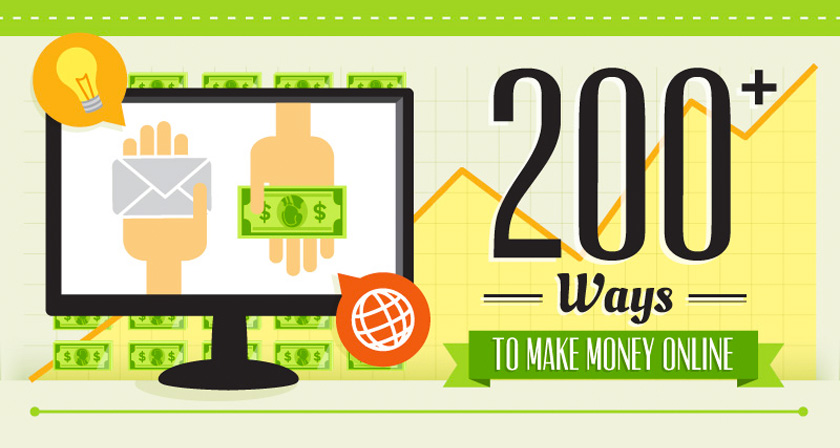 Starting an online business involves less risk than putting your investment into a brick-and-mortar establishment or office. It has the advantage of reaching more potential customers and allows you to work virtually anywhere. All you need are some basic website and communication skills to become the next big entrepreneur online.
If you're looking for business ideas to launch online, here are some great money making undertakings to consider that can actually make you laugh your way to the bank.
Sign Up as an Online Affiliate
One of the easiest ways to rake in a fortune is to become an affiliate. An affiliate sells products for other companies and receives a certain amount of commission for the job. Whether selling is done on your own site or through another channel, you earn a percentage for each product sold without leaving your comfort zone. Choose some of the highest selling niches such as health and food, and then sign up as an affiliate to become successful from of selling other people's products.
Create and Sell Your Design
Having the skill to create unique images can easily give you a successful online business. If your designs are printable onto a product, simply upload them on a variety of websites that offer personalized gift items. Your design may be chosen to be printed on materials such as T-shirts, mugs, posters, bags, and more. A commission awaits you for each item sold.
Get a Research Job
If you don't have the knack for designing or writing, performing numerous research tasks for people or a company may be your cup of tea. Many website owners hire researchers to provide them content on certain subjects or seek their help to perform online investigations or reviews on a daily basis.
Be a Professional Freelancer
Your expertise in a particular trade can be your selling point to help a variety of clients online. Several project-based websites are in need for an extra hand to perform just about everything, ranging from programming, bookkeeping, content writing, graphic designing, etc. You can offer proposals, ideas or bids to companies with high demand for skills and qualifications like yours.
Work as a Virtual Assistant
A virtual assistant (VA) performs multiple tasks that are traditionally carried out by administrative personnel employed by a company. Instead of hiring full-time staff to help manage the day-to-day office tasks, small businesses are contracting virtual assistants. A virtual assistant normally works from home or wherever the Internet is available. Depending on your skill level and experience, you can be paid more than what an 8 to 5 employee receives.
Launch a Blog Page
If you are passionate about writing, unleash your ideas, experiences, tips, or just about anything by becoming a blogger. Blogging can be your gateway to riches once you have developed an extensive audience or followers who trust your knowledge. The profits begin to accumulate when your blogs are able to attract key advertisers.
The Internet is rich in moneymaking opportunities. Whether you use it as your primary source of income or to augment your finances, an online business can be a solid stream of cash. If you have the time, effort and persistence to invest in an online enterprise, you can be digging a gold mine without getting your hands dirty.