Why you should hire a business consultancy firm for company formation in UAE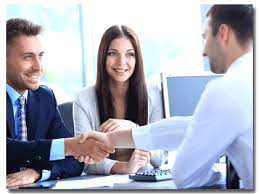 Strategic location of United Arab Emirates has brought it into the spotlight as one of the most desirable business hub in the region. Its importance can be determined with the fact that UAE connects China with Africa, East Asia with Europe, India with Western world and Europe with Asia as a secure and convenient trade route.
Millions of tourists visit UAE every year for shopping, travelling and to enjoy their holidays. From world's tallest building, sandy beaches, historical places, modern architecture, traditional food to the world's largest shopping mall Dubai is full of surprises to be explored by visitors.
Among them, a number of visitors come to explore business opportunities in UAE. The strong and diverse economy and highly favourable business conditions attract many to consider a Dubai offshore company formation to expand their business in UAE.
But without proper knowledge and understanding of company formation process in UAE, it can become a very stressful task for them. As a solution to this problem there are a number of business consultancy firms in UAE to provide professional services to their clients. Hiring the services of a business consultancy firm for your business setup can save you from many difficulties. Moreover, you can reap multiple benefits out of their services. A few of these are as follows:
Hassle free company formation

Hiring the services of a business consultancy firm will save you from stressful efforts and unwanted headaches related to company formation. Consultancy firm that you hired will be responsible for preparing all the required documents, filing application, getting your trade name, arranging local partner if required, registering your partnership agreement and obtaining license for your business.
They will guide you about the best business opportunities

A professional business consultancy firm will guide you about the best solutions and opportunities for your business. For instance, they will determine your business needs to decide if you should register your business in UAE economic jurisdictions or free zone jurisdictions such as fujairah free zone company setup. They will also guide you what activities you should add to your business license and what license type you need for your business.
Additional services for your business

They will also help you find the best office location for the smooth operations of your business. You can even hire their PRO services such as visa applications for your employees or handling various legal documents for your business.