Top conference venues in Dubai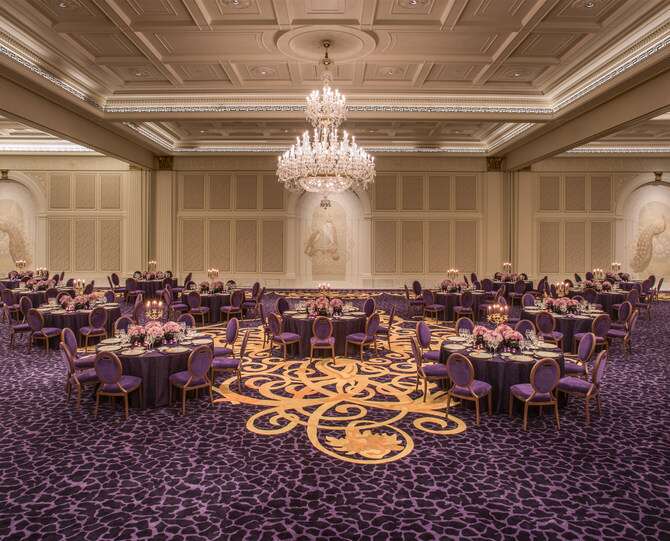 As the owner of a business, it would be necessary for you to regularly hold conferences and meetings with your clients. This is important for the overall growth and success of your business. If you are searching for conference rooms in Dubai – a place where you are able to arrange a conference for your clients with best co working spaces in Dubai, then yoru search has finally come to an end. Look no further as we bring you a list of top notch conference venues in Dubai and even in UAE covering all the places so that you can comfortably choose your favourite venue.
Dubai World Trade Centre 
Topnotch venue for event hosting with all the facilities available, like a direct stop of metro station on the venue, easy take out as well as a variety of food which will prove to be beneficial for your clients when they come over for the conference as there are Hotels just walking distance away from the venue.
Jumeirah Beach conference and exhibition 
As suggested by its name – this particular venue happens to be a hub for all businesses and business owners. This is because of its overall brilliant structure which happens to have been developed in the shape of waves representing waves of the ocean. This is a beautiful and perfect venue for all the conferences as it also provides complimentary Wi-Fi to get your things done under a single roof without a lot of hassle.
Dubai airshow site 
It is one of Dubai's newest space for conferences which is currently under construction for exhibition 2020 which is going to be held in Dubai itself in the new city 'Dubai South'. It is said to have its own International Airport which is going surely another convenient fact considering the business of the local Dubai airport. This site arranged a Dubai airshow in November 2017 which was definitely a hit.
Madinat Jumeirah conference and events centre
It is Dubai's one of the largest conference places equipped with all the necessary items catering all your needs and helping you in organising the best conference ever. It is is packed with high class bathrooms, Lobby area and business Lounge area with a lot more other facilities which can be seen or experience through virtual reality platform provided on its site to give you a better view.