Add Warmth and Texture to Your Decor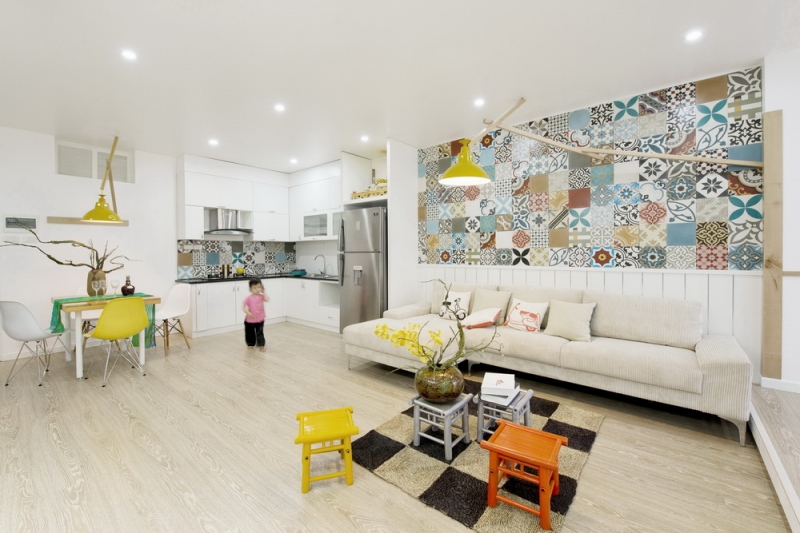 You want your home to be beautiful as well as a place to feel comfortable. It may be beautiful and mostly comfortable but you can make it even more so. Your furniture may have warmth and texture but do your walls also have warmth and texture?
Adding the warmth and texture your walls are missing is fairly easy to accomplish. It can be done in many ways that are appealing. Here are just a few suggestions you might wish to consider.
Tapestries
Tapestries have been used as wall hangings for centuries and they never go out of style. A wide variety of these beautiful wall hangings exist as options you can choose from. The simplest is to use a richly colored and embroidered fabric with an appropriate edging adorned with tassels. Another idea is to use a brocade fabric with a design appliqued in velvet, satin and/or silk. A combination of these fabrics adds a varied texture to the piece.
Quilted Wall Hangings
Quilted wall hangings are another from of wall hanging that dates back a long time. Many are simply smaller versions of traditional quilt designs. These are ideal for bedroom walls. Some quilted wall hangings are designed to resemble stained glass windows. These can have floral designs or any other design and look great anywhere in the home.
Mixed Media Wall Hangings
Mixed media wall hangings are quite imaginative. They are made with almost any type and combination of materials. The possible materials include yarn, jute, metal fittings, beads of various types, fabric, wood and even paint. You can buy wall hangings like this but you can easily make your own.
Wood
Wood wall décor can take many forms. Carvings are one option and can be of nearly anything. Another option is a false window over a painted scene that gives the viewer an artistic impression of looking out a window.
Metal
Metal wall art is another type of art that can take many forms. It is often a sculpture of some type. Flying birds or other animals are popular choices. Plants, trees and buildings are good choices as well.
Whatever type of wall art you choose for your home is up to you. Each person has their own ideas of what looks good in their home. Just be sure that what you choose compliments the rest of your décor. Start with just one or two pieces and when you see what a difference they make in how your home looks, you can add more. Your home will have more appeal to you and to anyone who visits. It will become a place where you feel more comfortable than ever.